Family Support page
Brock was a great guy to have in the AOTHA league, both on the ice and after the game. He will be missed. Close friends of Brock's family have put together a surviving family support page to help provide for their untimely needs. To find out more on how you can participate, please visit the Lorenz Family GoFundMe page at https://www.gofundme.com/7r44ewt4.
Any support for the Lorenz's would be greatly appreciated. All donations made go directly to help the family pay for unexpected expenses and assist them on their long road to recovery.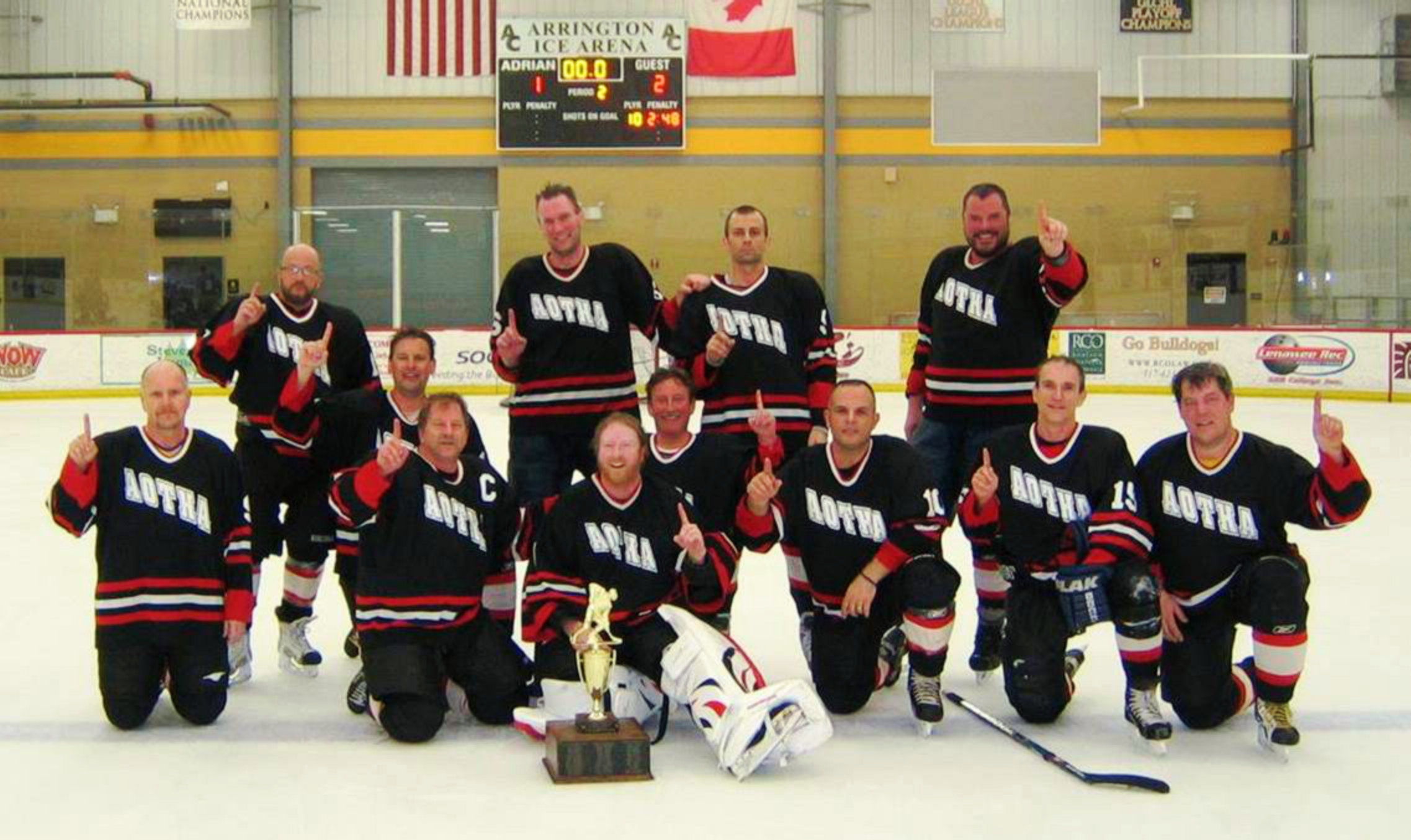 2013 AOTHA Championship team.